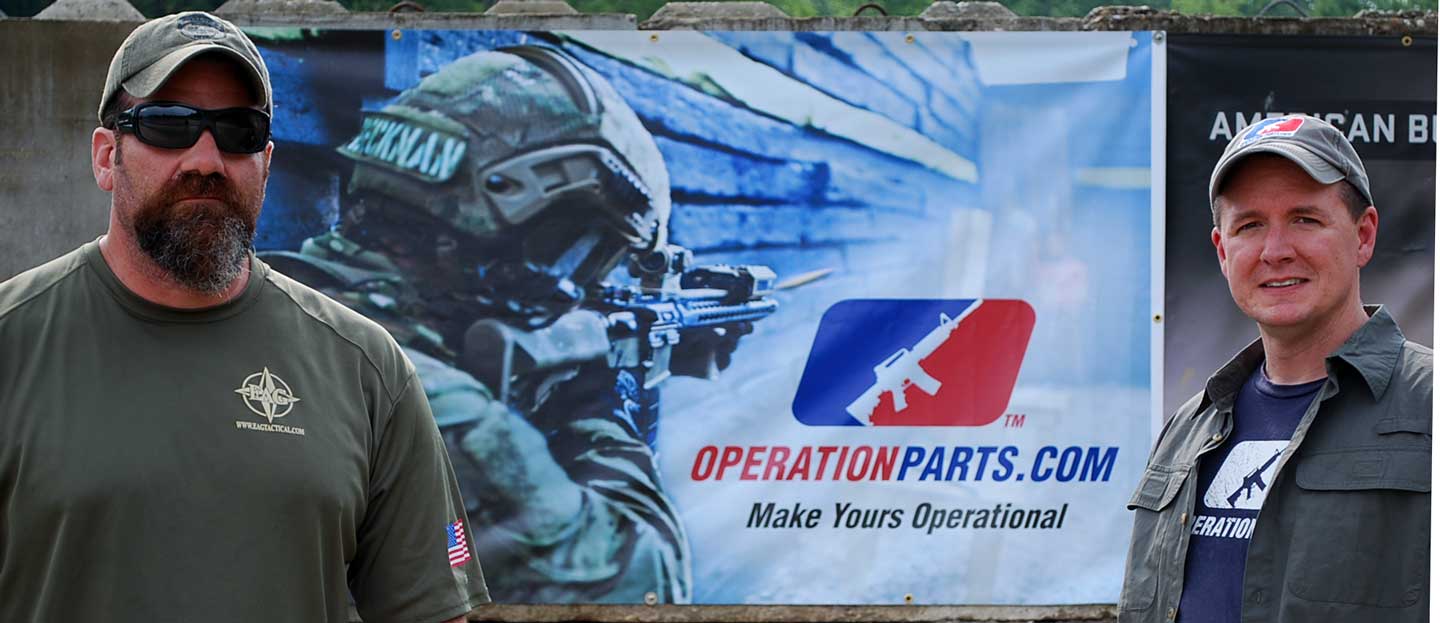 FOR IMMEDIATE RELEASE:
OPERATION PARTS ANNOUNCES SENTINEL CONCEPTS SPONSORSHIP

Howell Michigan and Linden Michigan – August 14, 2015 – Operation Parts announces official sponsorship of top-level firearms training outfit, Sentinel Concepts.
Operation Parts is known for providing the highest quality parts and the widest assortment of Knight's Armament products anywhere. They are the premier destination for law enforcement, trainers and responsible citizens when purchasing, upgrading or fixing their weapon systems.
"Through strategic sponsorships with training companies like Sentinel Concepts, Operation Parts is able provide the quality parts and gain first hand user feedback." Says Chuck Sholl, owner of Operation Parts.
"By partnering with Sentinel Concepts we are able maximize our commitment to our end users by providing the highest quality parts as well as the highest quality training. Great gear and the know-how to use it well!"
Sentinel Concepts is a firearms training company founded by Steve "Yeti" Fisher offering instruction to civilian, law enforcement and government agencies nationwide. Sentinel Concepts offers training in a variety of levels based on handgun, carbine, shotgun and home defense.
Instructor Steve Fisher, owner of Sentinel Concepts, says, "Sentinel Concepts is proud to be aligned with Operation Parts. Chuck has been a friend, student and supplier of quality gear to both myself and students since 2005."
Operation Parts is also a sponsor of Alliance Police Training facility located in Alliance, Ohio where Sentinel Concepts offers classes throughout the year.
"Our hope is that through carefully chosen sponsorships with individuals such as Steve Fisher we can encourage more people to appreciate the shooting sports and get out and train."
###
For more information on Steve Fisher and to learn more about Sentinel Concepts course offerings visit www.sentinelconcepts.com. To purchase top tier parts, accessories or weapons from Operation Parts check out their website at www.operationparts.com